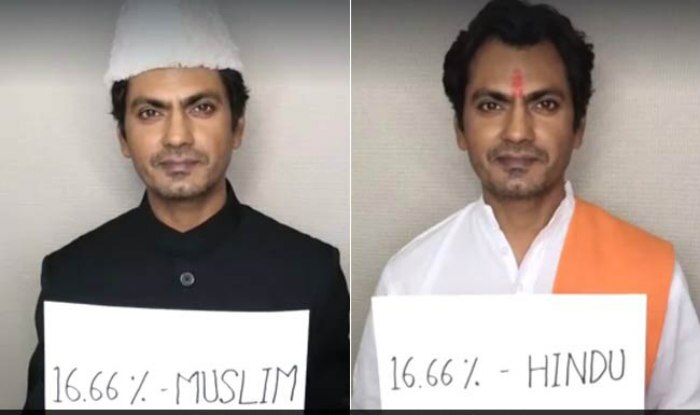 Nawazuddin Siddiqui has shared a video on his Twitter profile in which the actor emphasises that for him art comes before religion.
Titled Sixteen Point Six Six , the 55-second video has no dialogue and the 42-year-old actor sends a message across with the help of placards.
In the clip, Siddiqui, through placards, quips that when he got his DNA test results, the Raees actor found he was each 16.66% Hindu, Muslim, Sikh, Christian, Buddhist and every other important religion in the world.
But when he "discovered" his soul, Siddiqui found he is 100% artiste.