---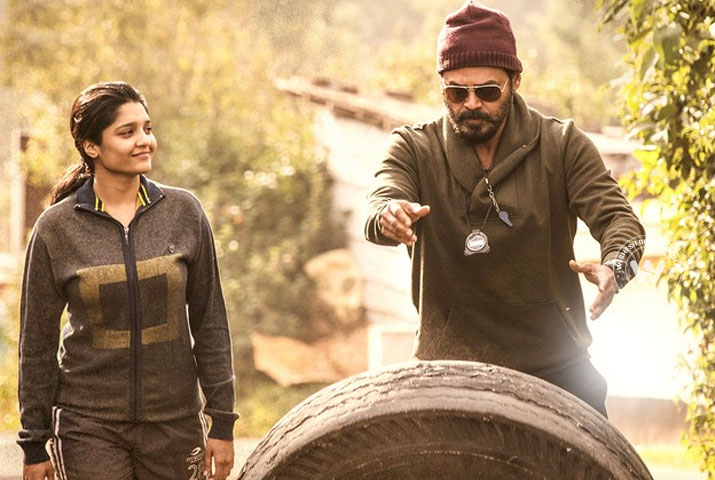 Guru movie starring Venkatesh,Rithika singh started with positive reviews from critics and the audience.It has a started with low note at the box office but,maintained steady collections at the box office and a super hit at the box office considering the low budget.
Guru movie daywise boxoffice collections;
friday-3cr
saturday-2cr
sunday-2cr
Monday-2cr
Tuesday-1cr
wednesday-3cr
thursday-1cr
---
---
Total 1 week  worldwide share-14cr
second weekend share-17cr
Two weeks share-19cr
Third weekend share-20.70cr
final share-22.5cr.
Budget-12cr.
super hit.
economics;
budget-12cr
Venkatesh remuneration-6.5cr
share-22.5cr-super hit
satellite rights-6.5cr
---
Total revenues-29cr-Huge profits