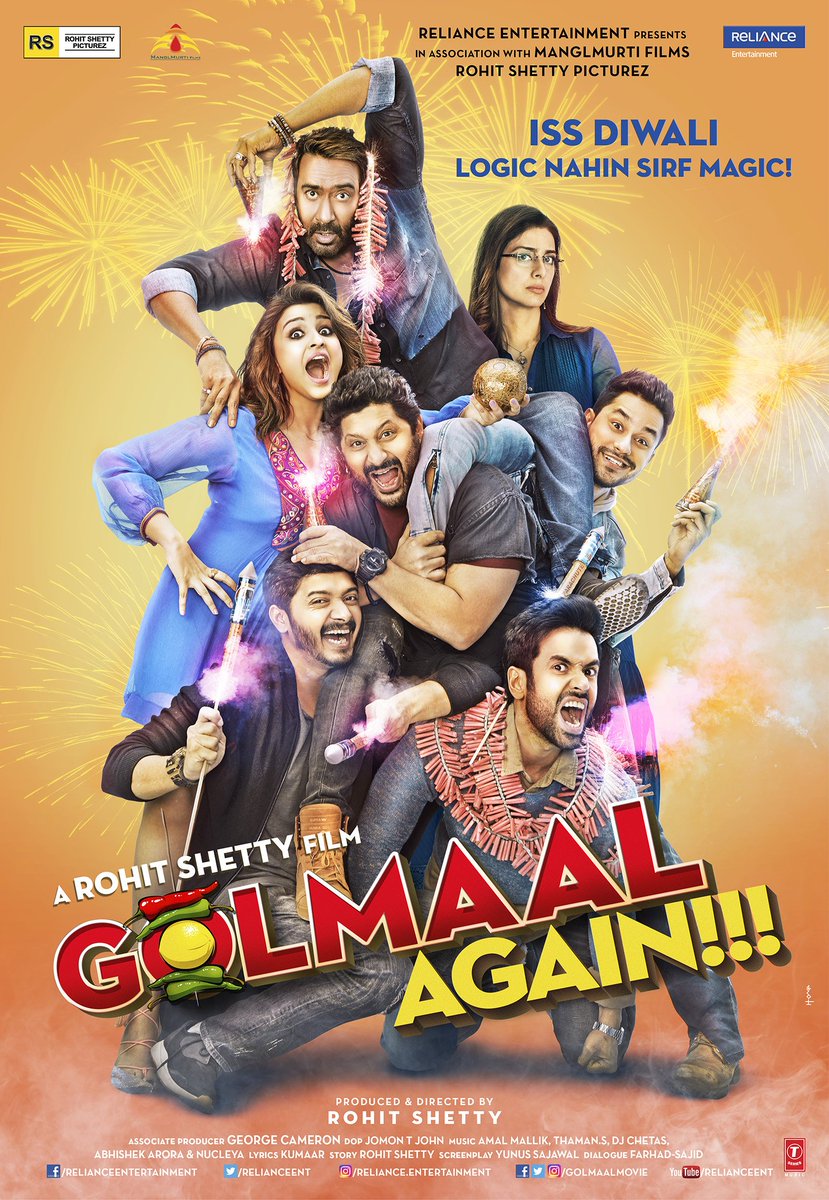 Golmal again is Fourth film in Golmal Franchise.Parineethi chopra and tabu added to the team.
Grandeur,comedy,are the huge assets of the film which are huge mass elements.Good cinematography,decent music,helps the film.
On the flip side slapstick comedy is overused in the film.Routine scenes are major minus.
overall,it is a good watch in this festive weekend.Rohit shetty is back with what he is good at.Seems like Ajay devgan will score a hit after years.
OUR RATING:3/5