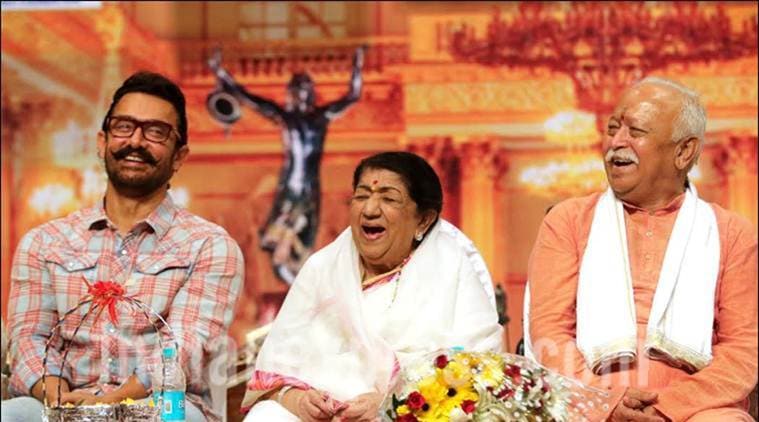 Actor Aamir Khan, who is known to give award functions a miss for the past 15 years (he last attended the Oscars where his production Lagaan was nominated in the Foreign Film category), made an exception on Monday evening when he was honoured at the 75th Master Deenanath Mangeshkar Award.
"I want to thank Lata Didi, the Dinanath trust, and their entire family, for bestowing us and our film with this honour. A film starts with a writer, and the respect that we've got across the nation is all thanks to Nitesh's hardwork. I have achieved success and immense love from all my fans, thanks to those writers and directors who've written and made my films. I accept this on behalf of my whole team," he added.
The Master Deenananth Mangeshkar Awards are held in memory of Lata Mangeshkar's father – a well-known Marathi theatre actor, a renowned Natya Sangeet musician and a Hindustani classical vocalist.